THE SUPALLA TEAM
Exceeding Expectations Everyday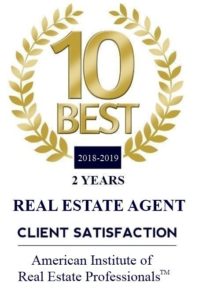 home selling extraordinaire.
As your Realtor my goal is to make your real estate experience as successful, stress-free, and enjoyable as possible!
I was born and raised here in Tucson AZ. I attended Ironwood Ridge High School in Oro Valley, and continued my education at Pima Community College before advancing to the University of Arizona where I majored in Economics. While enrolled at U of A I began studying real estate and became a licensed Realtor.
In addition to my years of experience in the Tucson real estate market, I also served as the National Sales director of a successful sporting goods company. In this role I negotiated deals with nation-wide retailers, handling high dollar transactions and coordinating terms between multiple parties. This experience gives me the ability to confidently manage any challenges your real estate transaction may present.
I am fortunate to come from a family steeped in the tradition of serving others. This is what sets myself and my team apart from others. We are always ready, willing, and able to go the extra mile for all our clients, all of the time. Give us a chance to exceed your expectations, and experience the Supalla difference!
home selling extraordinaire.
I have a Master's degree in Marketing/Advertising and have called Tucson AZ home for almost 30 years. My passion is serving, and thus I have pursued sales my entire life. My success stems from the fact that I 'serve' and don't just 'sell'. I take pride in assisting people, communicating clearly, and sharing my strong knowledge of the community to your advantage. I am able to successfully negotiate real estate transactions in a fast-paced market whether it's finding first homes, dream homes or investments, or helping to downsize, up-size or retire to your next adventure…nothing satisfies me more than seeing the smiles from successfully meeting the needs of my clients! I am also fluent in American Sign Language and am always willing to listen to the varying needs of my clients. I believe integrity is a way of life, and I would love the opportunity to assist you in achieving your real estate goals. Tucson doesn't need more real estate agents…it needs BETTER ONES!

home selling extraordinaire.
After graduating law school at the Sandra Day O'Connor College of Law, I worked as a law clerk at the Pima County Juvenile Court. While looking for my next position, I discovered that it may not be in the legal field at all, and was immediately drawn to real estate during the purchase of my first home. With the close support of Shane and Robin, and my legal background, I've quickly developed confidence in the numerous, yet critical elements of a real estate transaction. My role is to serve and protect your interests throughout your entire home buying or selling process. That can only happen with competent, frequent, and enthusiastic communication, which the entire Supalla Team strives to provide.
TESTIMONIALS
"Robin was more than a realtor – she became a friend – she made the whole process a pleasant experience for us and feeling confident in purchasing this home. Are you allowed to give more than 5 stars? She's get them from us!"
Supalla Team Client
"If every agent worked the way you two do….all our lives would be easier! I'm a big fan!"
Tucson Area Realtor
"There is no way our sale would have closed on a positive note if Robin had not been our realtor. Period. She and her son Shane are an amazing team that I cannot recommend more highly. Absolutely the best of the best!"
"One word to describe Robin –> WOW. She is amazing all around! Her professionalism is top notch. Her knowledge of our area was excellent! And she was such a JOY to work with. She helped us sell our home and it was the easiest and fastest sale we've ever had (sold in 4 days!!) and at a price point we were very happy with!! THANK YOU so much, Robin for your excellent service!!! We would totally recommend Robin!!"