The University of Arizona Parent Guide to Make Money Sending Your Child to College
The University of Arizona Parent Guide to Make Money Sending Your Child to College

College. The word can send shivers through any parents bank account. With 4 long years of heavy expenses, it's no wonder that many parents and students end up with large student loan expenses. But what if sending your child to college also provided you with a way to limit these costs by making you extra money?
Around the University of Arizona, anyone can tell you the housing market is hot for investors! Every year the student population grows and the housing demand keeps growing the homes surrounding the campus. Campus shuttles have made it easier to make homes surrounding the University of Arizona accessible for students of any transportation mode.
So as a parent, knowing you will have to spend 4 years on housing costs, why not make that housing situation make you money?!
Here are 3 ways that parents of college students can make money and reduce college debt while their student is attending the University of Arizona.
3 Strategies to Make Money off of Student Housing:
Buy a Multiple Bedroom Renovated Home

Competition with newly built apartments can be strong. So keep your homes rental appeal by buying modern and renovated! More bedrooms = more income! When the (hopefully) four years of college are up, the home will surely have appreciated in value. Continue renting it or sell it for a profit!
Buy a Studio Set-Up

While this situation may be less ideal as you've eliminated the multiple incomes of other bedrooms, you will still be paying a mortgage instead of rent for your child. Homes around the UA will continue to appraise in value so at the end of four years, if the trend of the past 40 years continue, the home will be worth more than it was when you purchased it. As a perk, you won't have to deal with any complicated lease-tenant issues and only one person responsible for any wear on the home!
Buy a Fixer-Upper Home (& maybe renovate it later)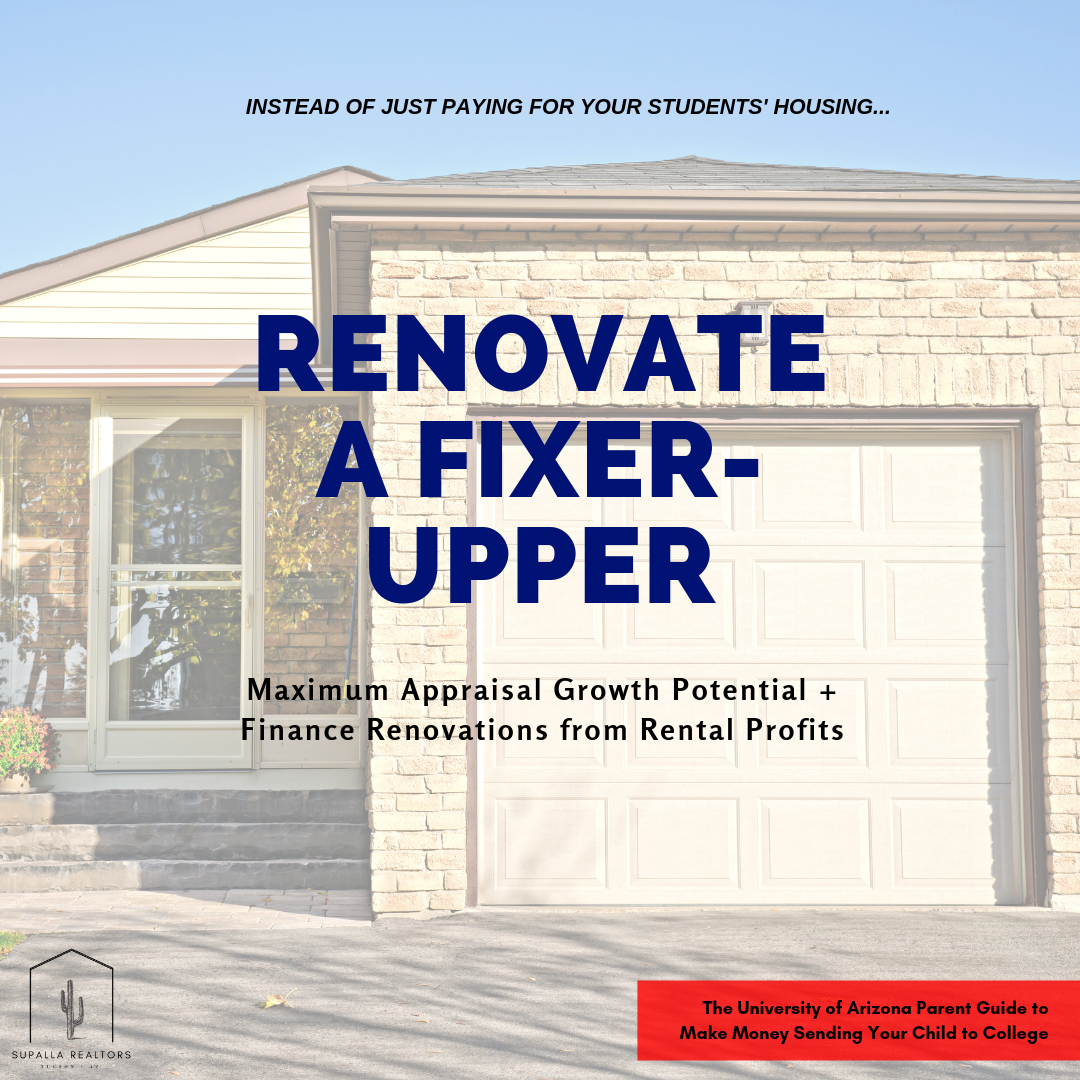 Buy a potential fixer-upper (around the University of Arizona these are generally historic style homes!) and either rent it out as is, collect rent, and perhaps plan to renovate and sell for quite a bit more in 4 years. Granted, you can skip the renovations and sell the home as is and still come out ahead! Just likely not as much as you would make if the home was updated.
Or purchase a fixer-upper, renovate immediately, rent out, and again still sell for more in a few years time. The pro's and con's of this situation is that you could use the profits of the home being a rental to pay for a renovation. You can likely charge more for rent if the home is renovated BUT would have to front-load the costs. The second consideration is that college students are not known for their cleanliness. Renovating at a later date would prevent wear and tear on the freshly refinished home. These considerations would largely depend on budget and even your trust in your college student to maintain the home. *Pro Tip: Some landlords battle back by including a cleaning service 1-2x a month with the rental fee. This ensures the home's cleanliness is being maintained!
Concerned about maintaining your home from a distance?

Consider a property management company to run background checks, collect rent, check-in on maintenance issues, and connect with local contractors for any repairs or updated needed to be made.
Additionally, our team doesn't stop working once the sale is done. We have numerous trusted contacts we would be happy to put you in touch with.
The important thing to note is that in all these scenarios we are looking at past records of real estate, around the University of Arizona and in Tucson and general. No matter monthly dips, the market has always increased. As long as the home is generally maintained, and the structure doesn't fall into a dilapidated state, if we follow past trends it's safe to say that your home value will rise over the course of your college student's career.
Curious what the options are in your budget?
Get in touch with us today. Many perfect homes for this kind of opportunity don't make it to the popular brokerage websites so working with an experienced agent is your best bet!
The Supalla Team has specific experience with the University of Arizona and its student housing. Robin is married to a UA teacher, Dr. Sam Supalla, and has 3 children that attended the UofA. One of those children being the other half of the Supalla Team, Shane who also attended Univ. of Arizona.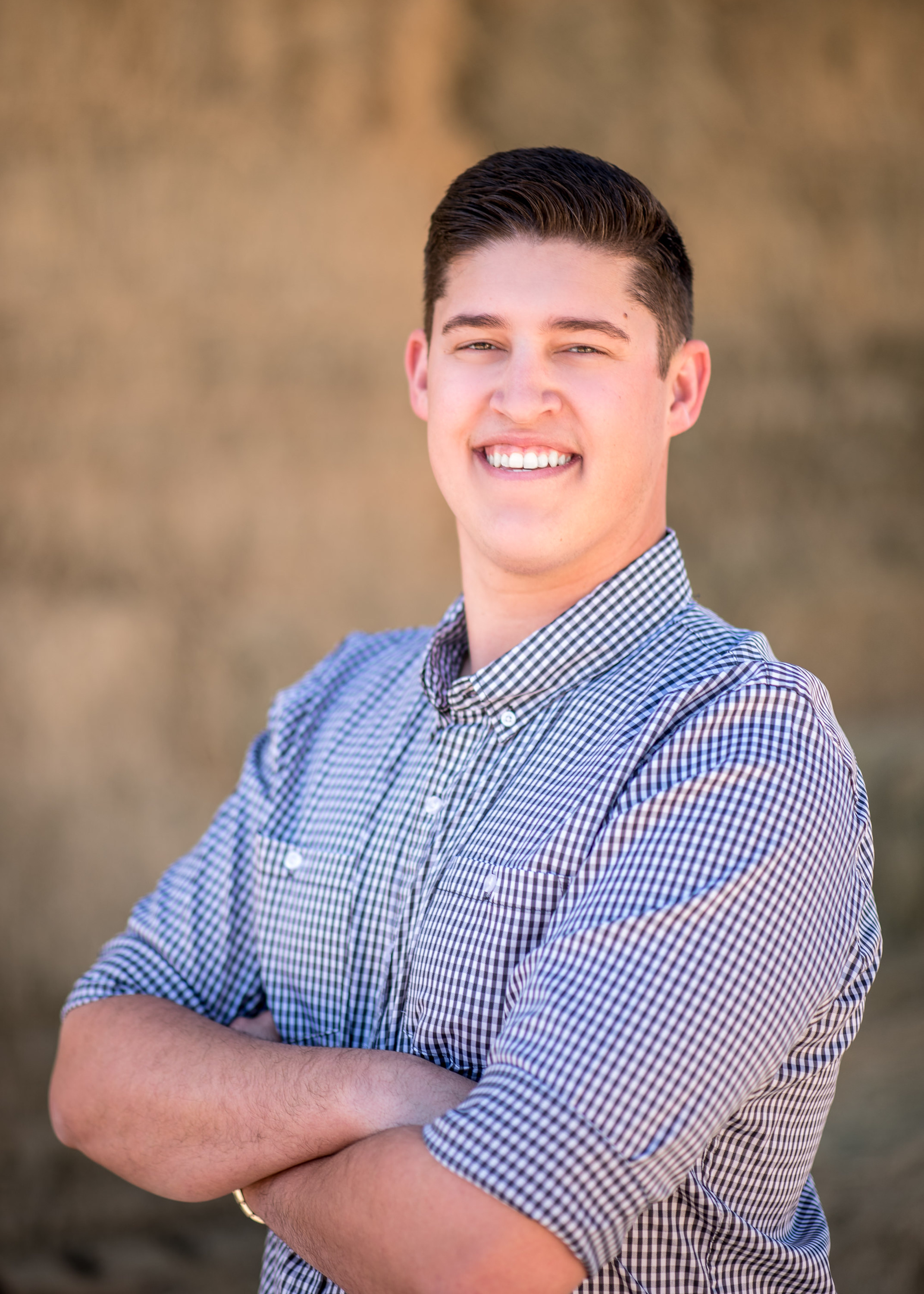 As a more recent student, Shane has his pulse on the hot spots of where to live, while Robin has the inside scoop on facts all parents want to know.
As the top 5% of realtors in Tucson, you're sure to find the perfect home for your Arizona Wildcat!
robin@thesupallateam.com | shane@thesupallateam.com