Elevated Thanksgiving Menu Ideas and Recipes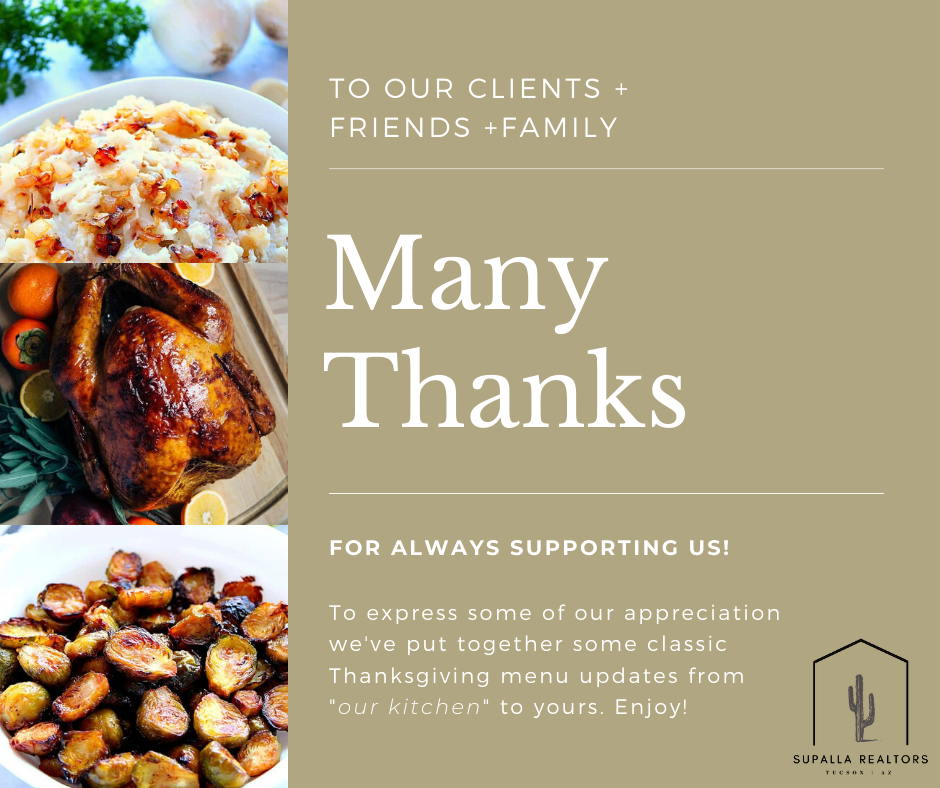 While we are real estate agents -not chefs with fantastic food blogs- that doesn't mean that both Robin and I don't love to cook! Or simply just love great food.
I think when you live in Tucson, the first City of Gastronomy and unlikely foodie nation, you have no choice but to learn to love quality dishes that remind you of the foods you love with a new and exciting twist. That love for our cities' food culture has translated into our very own homes.
Robin's own property has an abundant garden with lots of fresh fruits, vegetables, and herbs that we use in our cooking. We love to try and create exciting new dishes! So from our kitchen to yours, we're putting together a list of some of our favorite holiday foods – with a Tucson foodie twist!
Note: these aren't our recipes linked below. These are recipes we have used or recipes similar to ones we have put together before that we figured would be easier to follow than trying to navigate our "not-a-food-blog-writer-instructions" and "forgot-to-photograph-the-food-so-here's-an-empty-plate" photos
From our family's kitchen to yours, we hope you have a fantastic Thanksgiving holiday!

Thanksgiving Appetizer
Classic Dish:  Nut Bowl (guess we should've mentioned this is a

really

classic dish)
Elevated Twist:  Barbecue Bacon-Wrapped Waterchestnuts.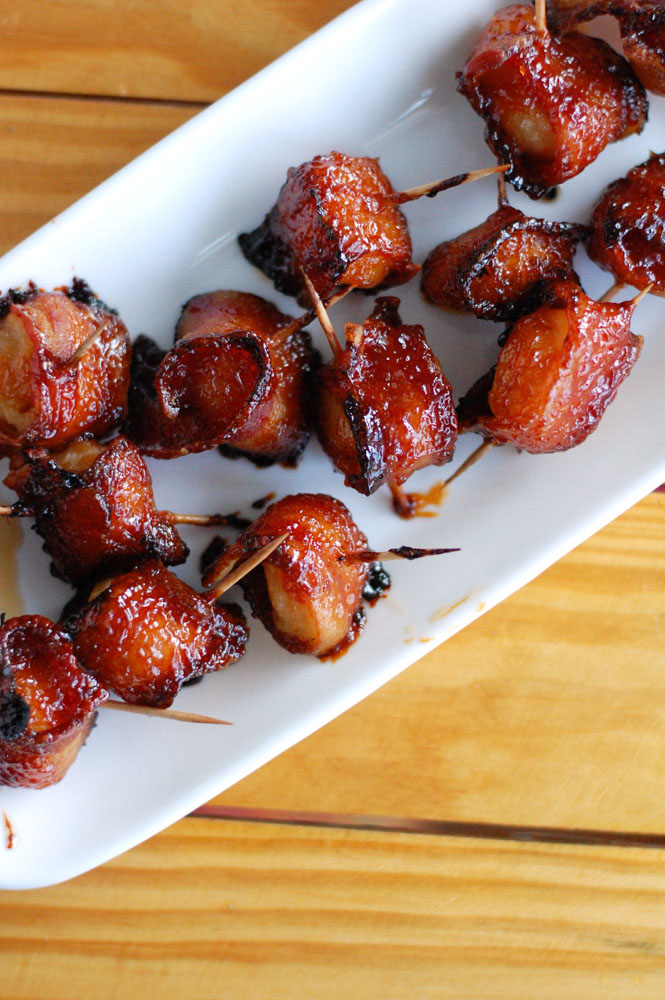 Why we love them: Savory, sweet, layers of texture…oh and did we mention they're really really simple to make?
Hint:
Prep ahead and quickly bake the next day.
Yes they reheat well in the oven
Optional: cook the bacon-wrapped chestnuts and save the bbq sauce for dipping
Waterchestnuts in a can work great
Make your own bbq sauce or skip a step and use some premade bbq sauce (we personally use Sweet Baby Ray's)
Plan 2 batches – they go fast!
See the full recipe here: https://www.foodlovinfamily.com/bacon-wrapped-water-chestnuts/
Thanksgiving Main Menu
Classic Dish:

  Green Been Casserole
Elevated Twist: 

Honey Balsalmic Brussel Sprouts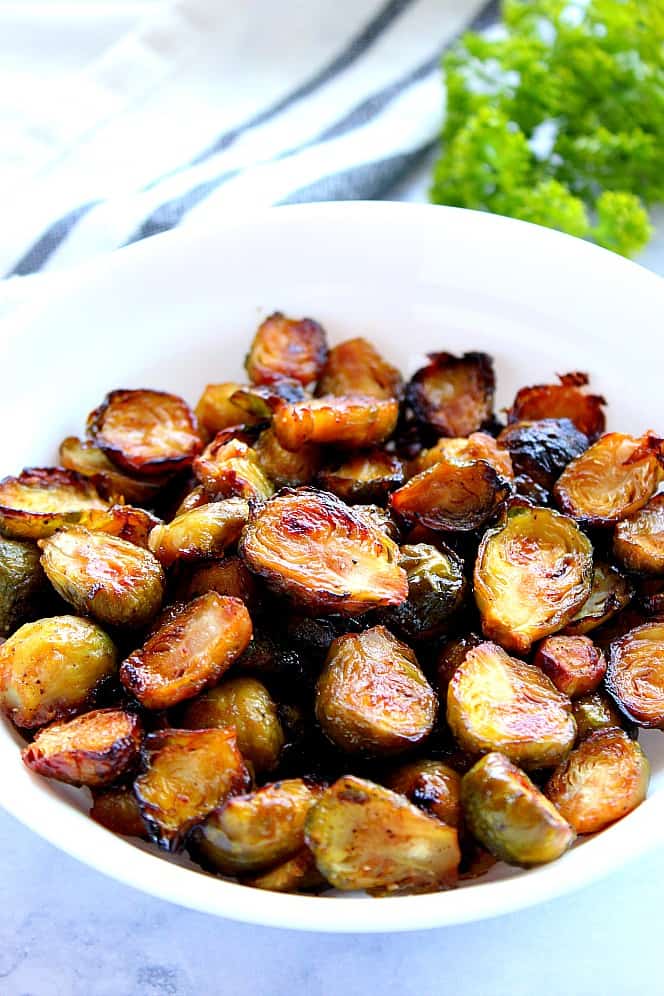 There's no doubt, casserole veggies dishes are a thing of the past and a classic roasted veggie dish is a healthier modification.
But what about green beans? While we're still fans of a great roasted green bean and almond dish, this classic side has been noticeably updated in restaurant menus globally to celebrate a new green vegetable star. The roasted brussel sprout.
If you haven't had a fantastically roasted brussel sprout before – you are missing out! As a steamed element, it is nothing to write home about. But roasted to carmelized perfection – this simple vegetable becomes a thing of beauty! This is a recipe that goes beyond a simple olive oil, salt and pepper roasting.
Hint:
Quarter your brussel sprouts if they seem too big to get a great roasted flavor.
Use local raw honey when possible – it is less processed so the sugars are more natural and local honey helps local allergies!
Out of honey? Use maple syrup instead!
Give this dish a bacon-twist. Diced bacon (even some dried cranberries and/or pecans) can add more depth in texture and flavors to this Thanksgiving vegetable side dish!
See the full recipe here: https://www.crunchycreamysweet.com/honey-balsamic-roasted-brussels-sprouts/
Classic Dish:

Bread Stuffing
Elevated Twist:

Wild Mushroom Stuffing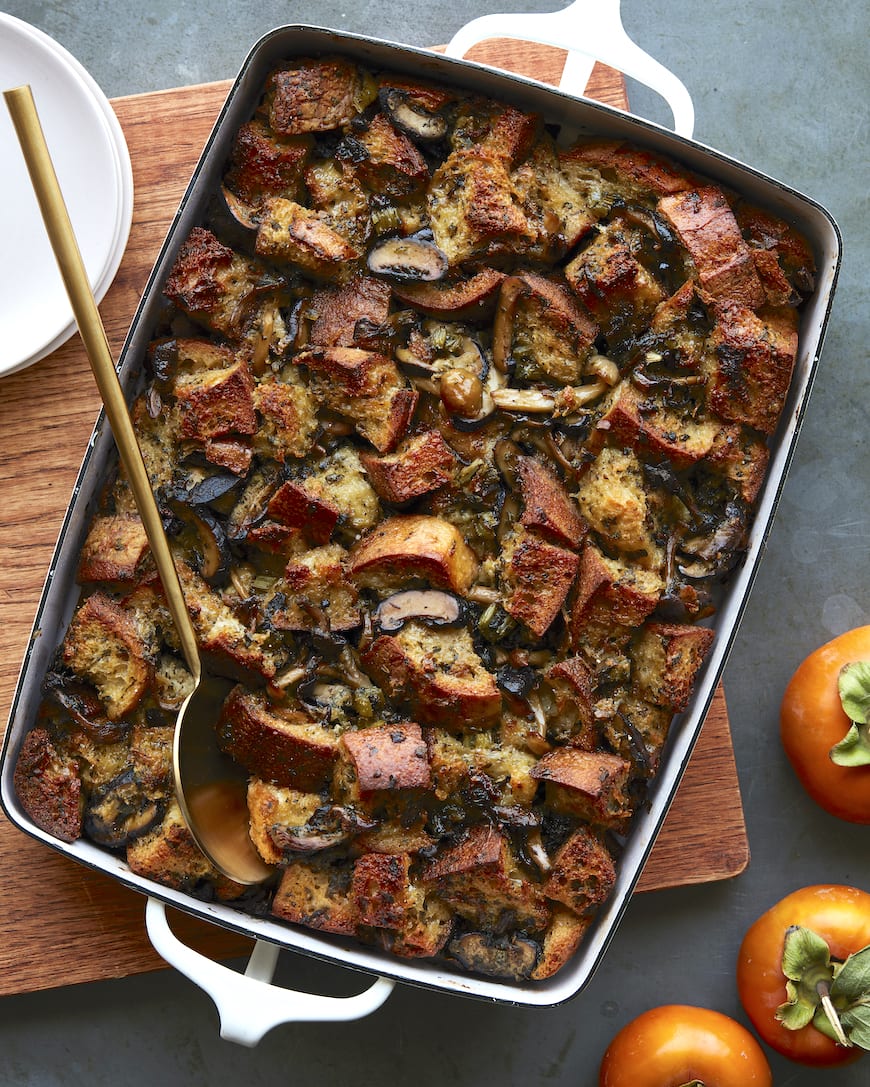 This dish with parmesan, wild mushrooms, and jam-packed with herbs, is a new twist on a classic favorite that vegetarians and omnivores can both rejoice over!
Hint:
Use rosemary bread instead of regular bread. What a flavor bomb!
Right at the end of step 2 of these instructions, with one minute left sauteeing the vegetables, add in some diced spinach for a healthy addition!
This dish is freezer friendly! Cook and freeze ahead, easily reheat in the oven at a low temp.
See the full recipe here: https://whatsgabycooking.com/wild-mushroom-stuffing/#.VGY9rFPF_WU
Classic Dish:

Sweet Potato Casserole
Elevated Twist:

Roasted Rosemary Sweet Potatoes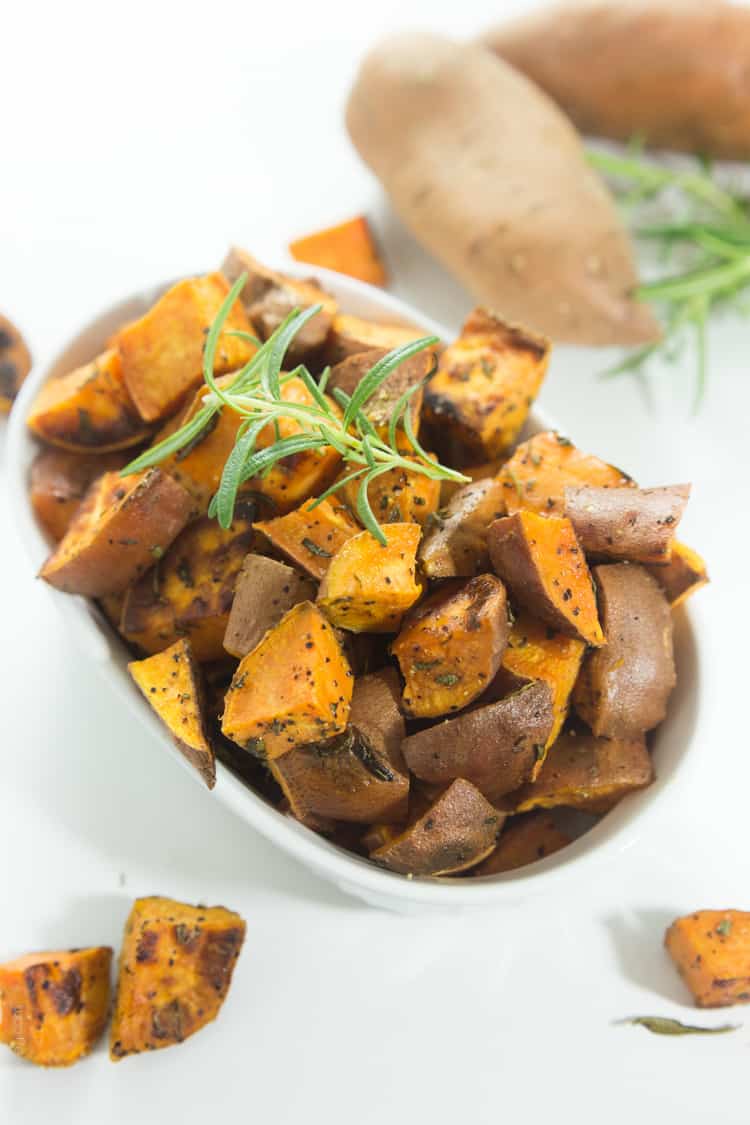 There's that 'c' word again…casserole. While a Thanksgiving classic, the words "sweet potato casserole" brings to mind a side dish so sweet it's like having dessert for dinner! While sometimes dessert for dinner can be an amazing experience, in this case we love this classic twist because it still is sweet but no longer loaded down with tons of extra fats, calories, and heavy sweetness! (It's also paleo – gluten free- vegan friendly!)
By tossing the already 'sweet' sweet potatoes in a savory seasoning such as rosemary, this dish hits the perfect healthy Thanksgiving side dish balance of sweet and savory!
Hint:
Dice the sweet potatoes evenly so they roast evenly
Not a huge fan of rosemary? Swap out the rosemary for sage! Or one of the savory options: garlic parmesan, garlic, thyme, or go for a less herbal flavor profile with a paprika and salt &pepper seasoning.
Prefer a sweet – sweet potato dish but want it to be on the healthier side? Sweet potatoes taste great roasted with the herbs then tossed in honey or maple syrup. Or change things up and try a sweet spin: maple cinnamon roasted sweet potatoes (optionally cooked with diced apples and/or pecans).
For a visually contrasting dish, it should be noted that brussel sprouts and sweet potatoes pair wonderfully together and can be similarly seasoned! Lighten the load and cook these two dishes together to create one beautiful dish.
See the full recipe here: https://www.tasteslovely.com/rosemary-roasted-sweet-potatoes/
Classic Dish:

Mashed Potatoes
Elevated Twist:

Caramelized Onion Mashed Potatoes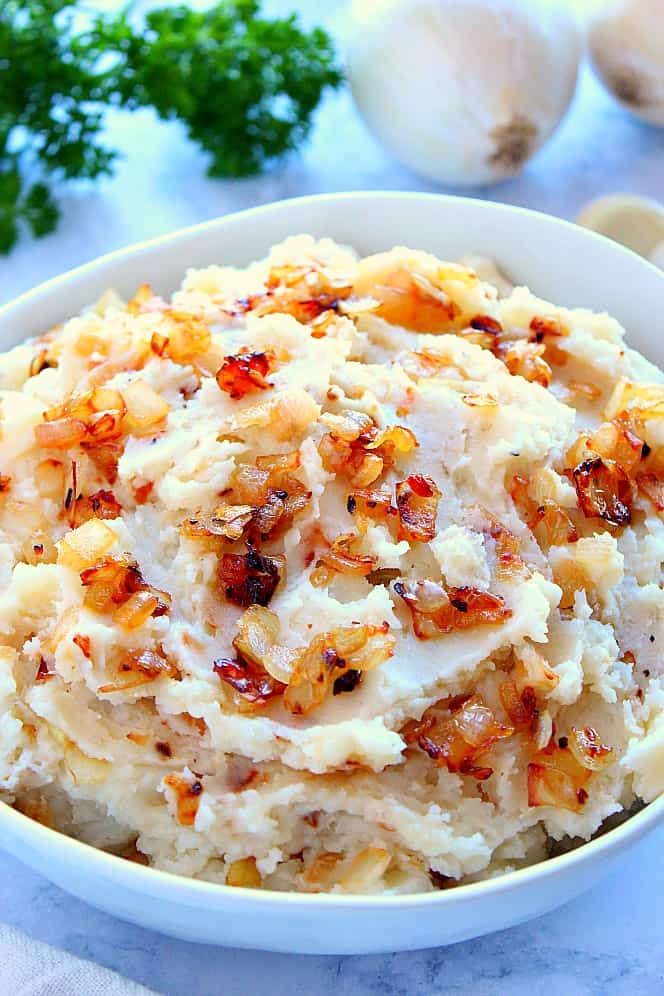 Is there anything better than sauteed garlic? Sauteed onion? Or how about both. This dish takes these two classic culinary flavor bombs and puts them together in America's favorite Thanksgiving side dish – mashed potatoes.
How could it go wrong? Answer: it can't
Hint: 
Keep the flavor rolling. Try adding different cheeses to this dish – gruyere, cheddar, or parmesan all make excellent mashed potato dishes!
Butter matters. Kerrigold brand makes a noticeable difference vs store brand! Go gold!
Sub half-and-half or sour cream for a veggie stock for less calories and more flavor.
Make it herby. Rosemary garlic mashed potatoes are amazing. Topped with this delicious recipe for caramelized onions – YUM!
Sub soy sauce with coconut aminos for a soy-free dish
Make ahead and reheat in the oven, on the stove, or cook and reheat the entire dish in your Instant Pot if you have one!
See the full recipe here: https://www.crunchycreamysweet.com/caramelized-onions-mashed-potatoes/
Classic Dish:

Roasted Turkey
Elevated Twist:

Maple Bourbon Glazed Turkey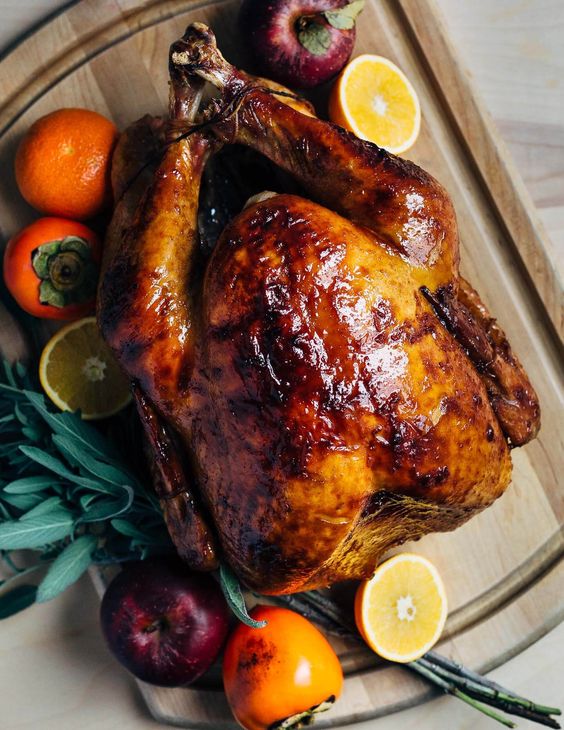 Smoky flavor profile from the bourbon, sweet beautiful glaze from the maple syrup, and a hint of brightness from freshly squeezed oranges. The perfect flavor combination to go with every side dish and then some!
This recipe features a giblet gravy that goes with it. If you don't like giblets, simply omit that part of the recipe. Consider adding thyme, sage, and/or rosemary to add a more herbaceous flavor profile to your gravy.
Hint:
Follow the recipe! There are great tips on getting the skin cooked to perfection
Trader Joe's has great prices on real maple syrup. If you can, I recommend picking up an affordable bottle of their delicious maple syrup for this bird!
See the full recipe here: https://brooklynsupper.com/maple-bourbon-glazed-turkey/
Thanksgiving Dessert
Classic Dish:

Pumpkin Pie
Elevated Twist:

Walnut Pumpkin Pie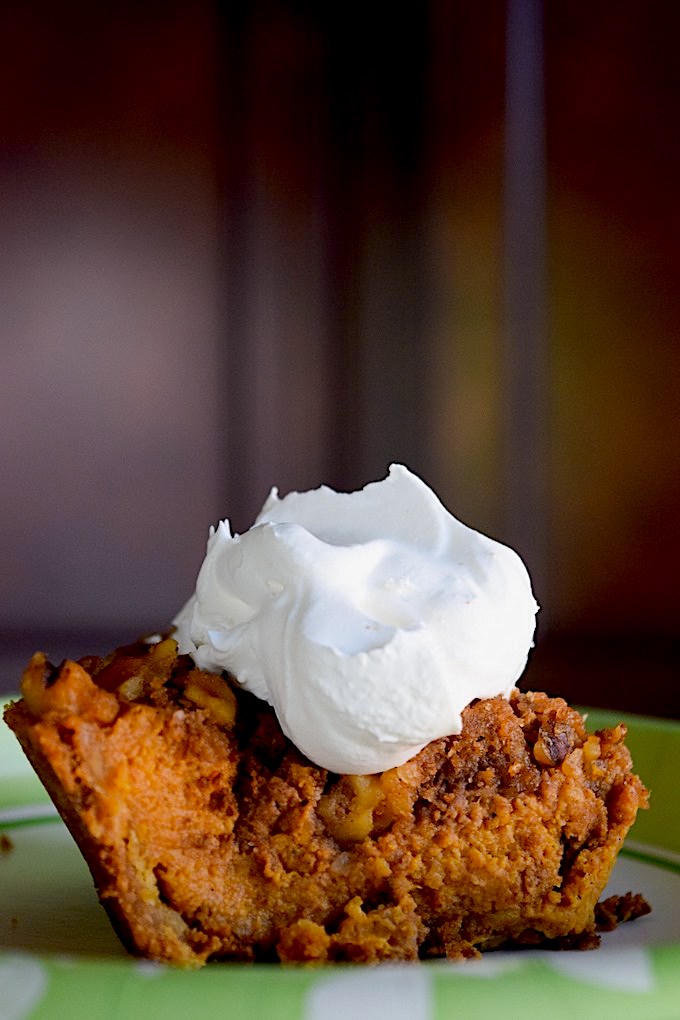 Is there a more classic Thanksgiving dessert than pumpkin pie? Unlikely! But this pumpkin pie twist adds an extra depth of texture and flavor that can make the most jaded of pumpkin pie eaters a believer again.
Hint:
Don't use canned whipped cream on this beauty. Keep scrolling for an easy homemade bourbon whipped cream recipe
See the full recipe here: https://thislittlehomeofmine.com/walnut-pumpkin-pie/
Classic Dish:

Whipped Cream
Elevated Dish:

Bourbon Whipped Cream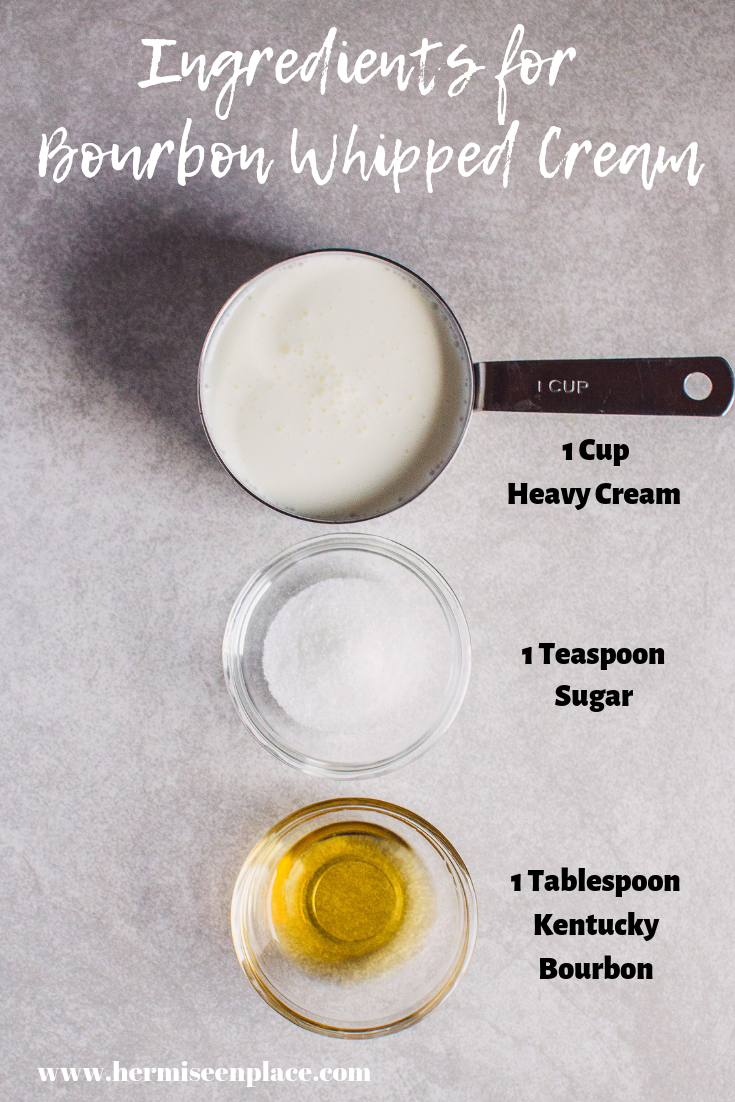 Hint:
Bullet Bourbon is a Kentucky brand of bourbon that is delicious to drink and pairs well with this recipe
You can add more bourbon but a little goes a long way. Taste as you go
Unlike the bourbon in the turkey dish, this bourbon doesn't get cooked, so the alcohol does not bake out, therefore it is not a child-friendly whipped cream.
See the full recipe here: https://hermiseenplace.com/recipe/bourbon-whipped-cream/
And there you have it! Elevated Tucson foodie-worthy takes on classic Thanksgiving dishes. We hope you enjoy these dishes and become the favorite Thanksgiving hostest with the mostest!
Worried about fitting all those hungry mouths in your small living room or poorly laid out floorplan of a kitchen? We're happy to help in finding you the Tucson home of your Thanksgiving host dreams!!
Email us at:
robin@thesupallteam.com
shane@thesupallateam.com
Start the Search Via Our MLS Listings: