Tucson Real Estate Statistics – October 2019
Let's take a look back at October to evaluate current real estate trends in Tucson!
As we start to progress into Fall and Winter in Tucson, notoriously slower months on the real estate market, we note that while inventory is down, mortgage rates are historically low and will help buyers with the affordability to secure their dream home.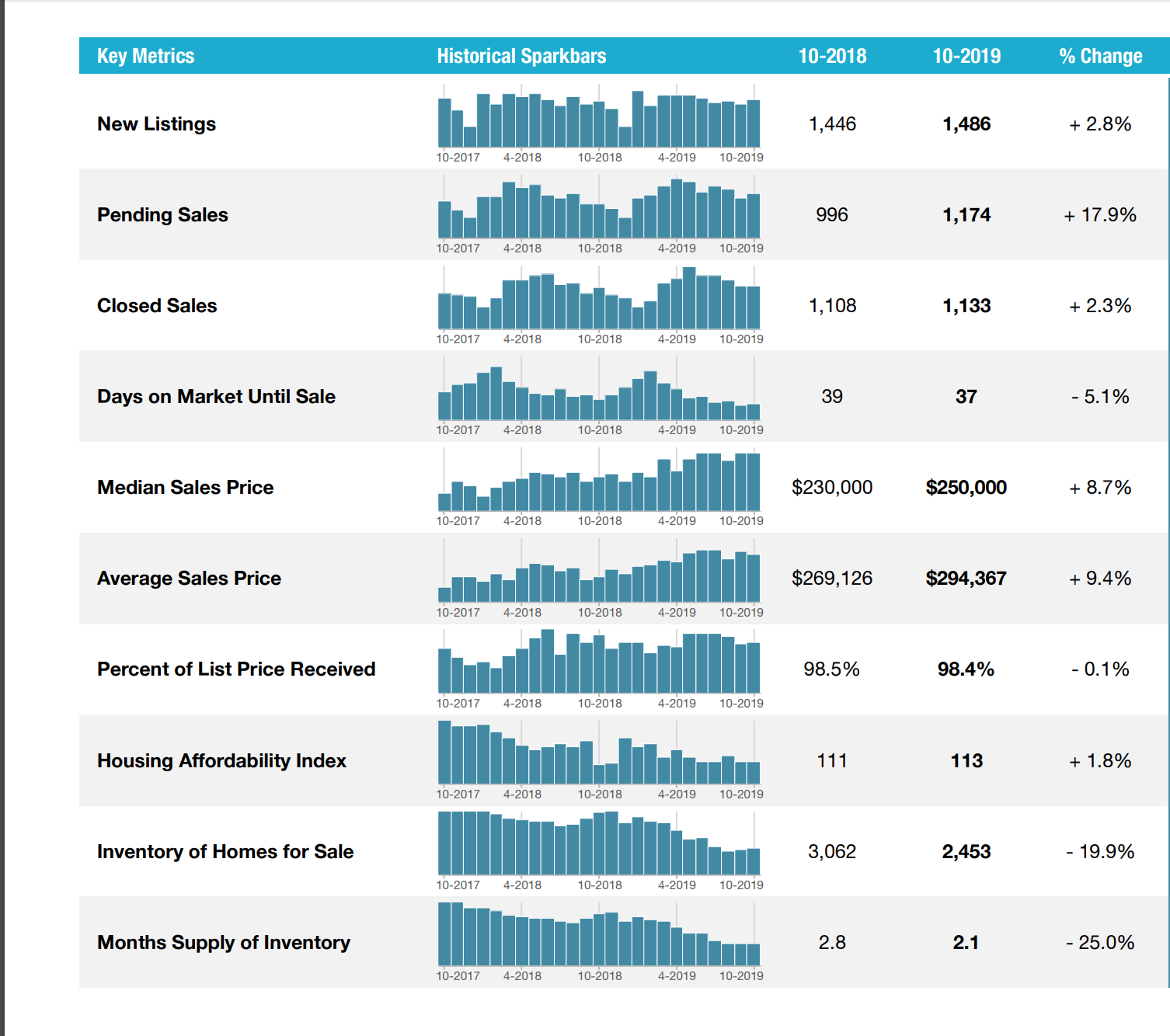 Consider that the average price a single-family home rental is $1,471 but the average mortgage price for a home $250,000 median-priced single-family home would be around $1,350 a month (with a down payment of 20%. A down payment of 5% would result in an a mortgage around $1,700 with the number varying based on terms of the loan).
In either scenario, it is far more advantageous to consider buying a home and putting your hard-earned money towards paying down the equity of your home!
Over the past 20 years, Tucson's real estate sales prices have continued to rise. This means that buying a home is not only an exciting time for you and your family – it's an investment that can actually make you money!
In fact – in just the past year the median price of a single-family home has increased by a whopping 8.7%. Compare that number to a notoriously sound investment – a CD – which has a penalty for pulling out funds early and has an average investment rate of 1%/ year if you lock your money in a 5-year fund. When you look at the numbers like that – you have to admit that investing in the Tucson real estate market is an incredibly sound money-making decision right now!
What You Need to Know about Fall/Winter Tucson Real Estate:
It may seem discouraging that the inventory has dropped by 25% as we enter the "slow" season, but for the savvy investor – this lull in the market can present a massive money-making opportunity! Consider the potential income of buying, remodeling, and selling a fixer-upper property!
By investing in your fixer-upper now, you're giving yourself an ample 5-month cushion for remodels, and opportunities to take advantage of the many holiday and post-holiday sales to purchase discounted tools and materials. Then as the busy buyer season starts again, you will be fully ready to wow the busy buyer market!
Get in Touch with the Supalla Realtor Team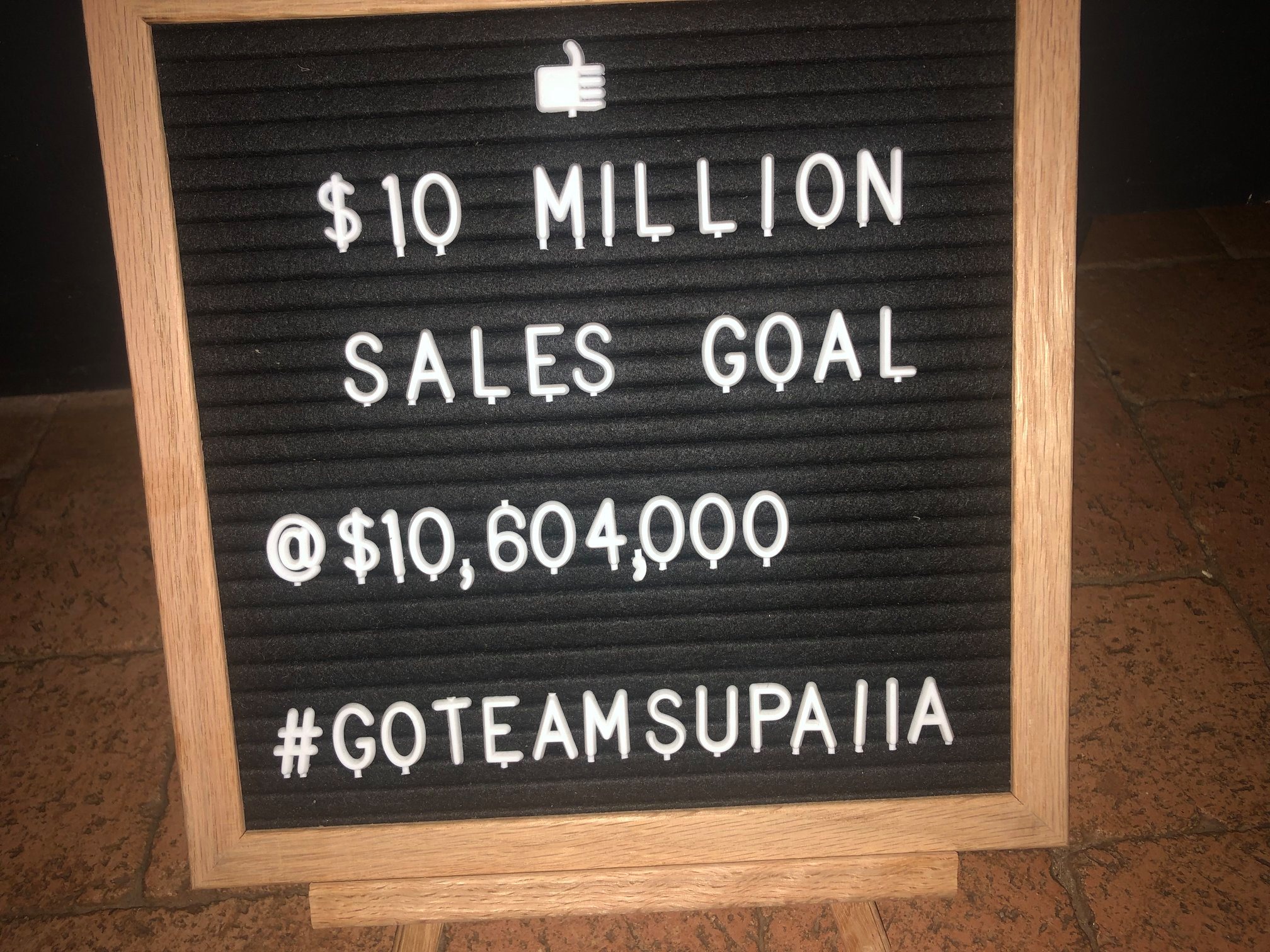 Knowing where to start in your new family home or investment property can seem overwhelming at first. From pre-approval from lenders, knowing where to buy, and attention to detail in terms of market trends are key factors in making sure you secure the best home for your individual needs.
Our 2 person mother-son real estate team is among the top 5% of realtors in Tucson and, we're proud to say, have crushed our annual goal of sales with 2.5 months left in the year! We share this not to brag, but as proof that we really are the best at what we do and have been lucky to be truly trusted by Tucsonians to find a home that meets your needs – not ours. From the bottom of our hearts, we are so grateful that we have 'jobs' that never really feel like work! Every home we find becomes a passion project in our endeavor to find the perfect home to suit our clients' needs, providing all our knowledge as lifetime Tucson residents and local experts in both the Tucson, Oro Valley and surrounding area!
Email us at any time with questions about Tucson homes for sale, market trends, and any other real estate tips you may desire!
shane@thesupallateam.com
robin@thesupallateam.com
Sincerely,
Shane and Robin Supalla