Oro Valley MLS Statistics – September 2019
Oro Valley MLS Statistics – September 2019: The Overlook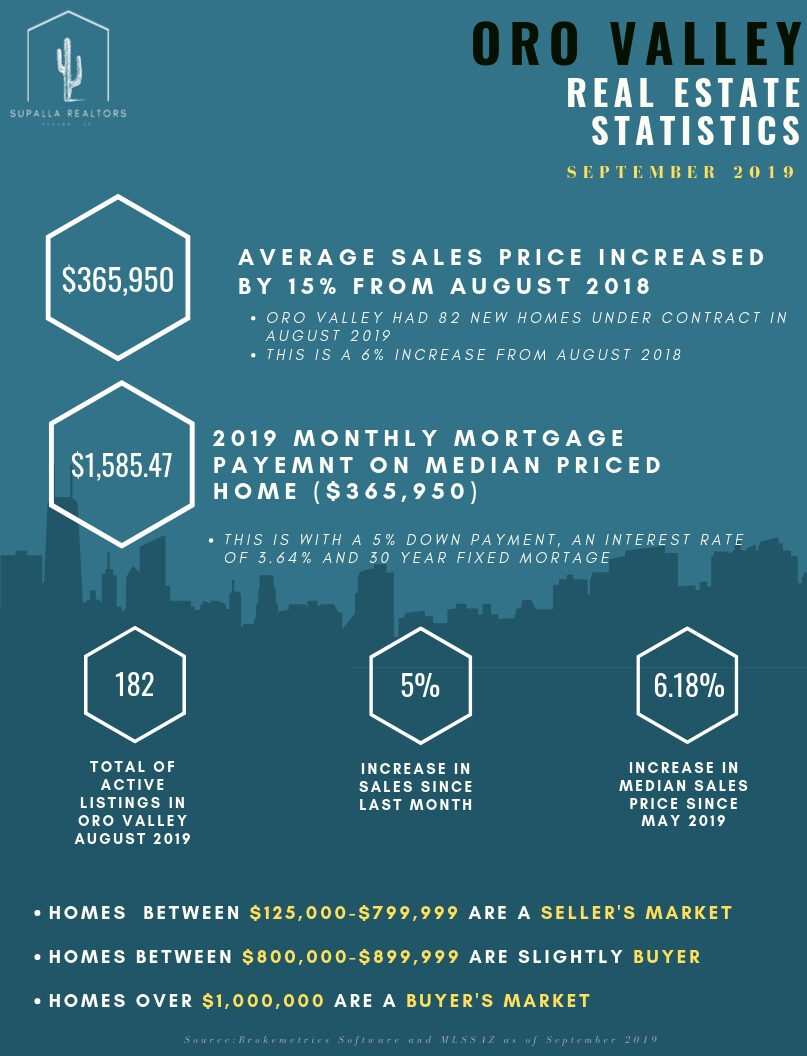 The Breakdown:
In August of 2019, Oro Valley experienced more homes with a median sold price close to listing price than has been the case over the past few months.

Why is this?
As summer comes to an end, there is a lower inventory of homes, particularly as compared to what we saw in the market during January 2019 – the highest peak of home inventory for sale that we have seen in over 3 years. This means there is less room for buyer's to negotiate much lower listing prices.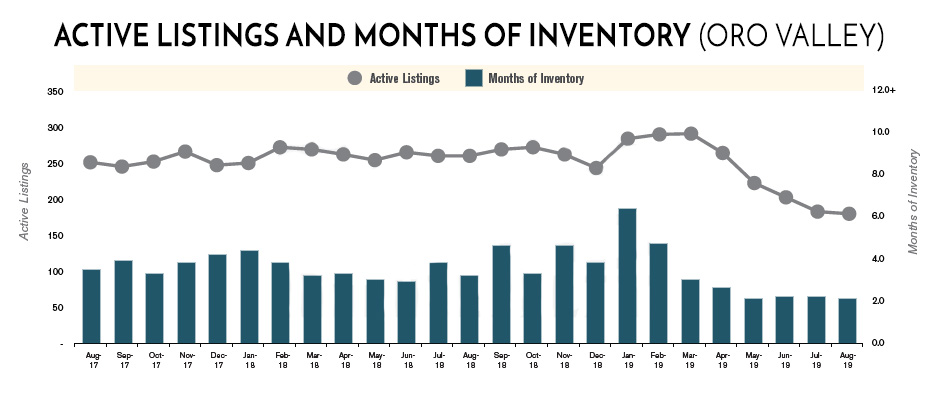 The average listing price for homes in Oro Valley during August 2019 was reported as $365,950.
This number is up a large 15% as compared to the median listing price for homes in August 2018.
What does the increase in home value over the last year mean for Oro Valley?
The demand and property value is growing!
Oro Valley is quietly booming into a mecca of schools, shopping centers, and desirable family homes. While maintaining access to downtown Tucson's night life, the University of Arizona games, and the award winning gastro food-scene, Oro Valley homeowners also get sprawling suburbs and prestigious communities without the clog of Tucson city traffic! It's a win on all accounts!
What else are we seeing based on the statistics from August 2019?
Homes between $125,000-$799,999 are in a seller's market.
What is a seller's market?
A seller's market is when there is a greater demand to buy homes than there is inventory.
For homeowner's looking to put their home on the market this is great news! Your home should sell for peak value and not sit on the market long.
Note: marketing your home from the quality of your photos on MLS, to suggested staging tip — a knowledgeable agent who can provide both and more will increase the likelihood of quicker and better offers with no hiccups.
For those looking to buy this means you need to be very diligent with your search, have your financing prepared and in place – ready to make the right offer. A sometimes mishap in a seller's market is when buyer's jump the gun too fast and make the right offer but for the wrong house. Working with a realtor who knows the market and has knowledge about past inventory and works with analytics for future predictors can help ensure you and your family make the best offer for the perfect home for you.
Regardless of the buyer or seller market, one this stays consistent – buying makes more sense for the vast majority of persons versus renting! The cost of renting is only going up and renting your home is simply you paying someone else's mortgage bill. Does that make sense? Not to us – especially with numbers like these!
Average Cost of Mortgage on Your Home in Oro Valley (with 5% down and a 30 Year Fixed Mortage Rate of 3.653%)

VS.
Average Cost of Renting an Apartment in Oro Valley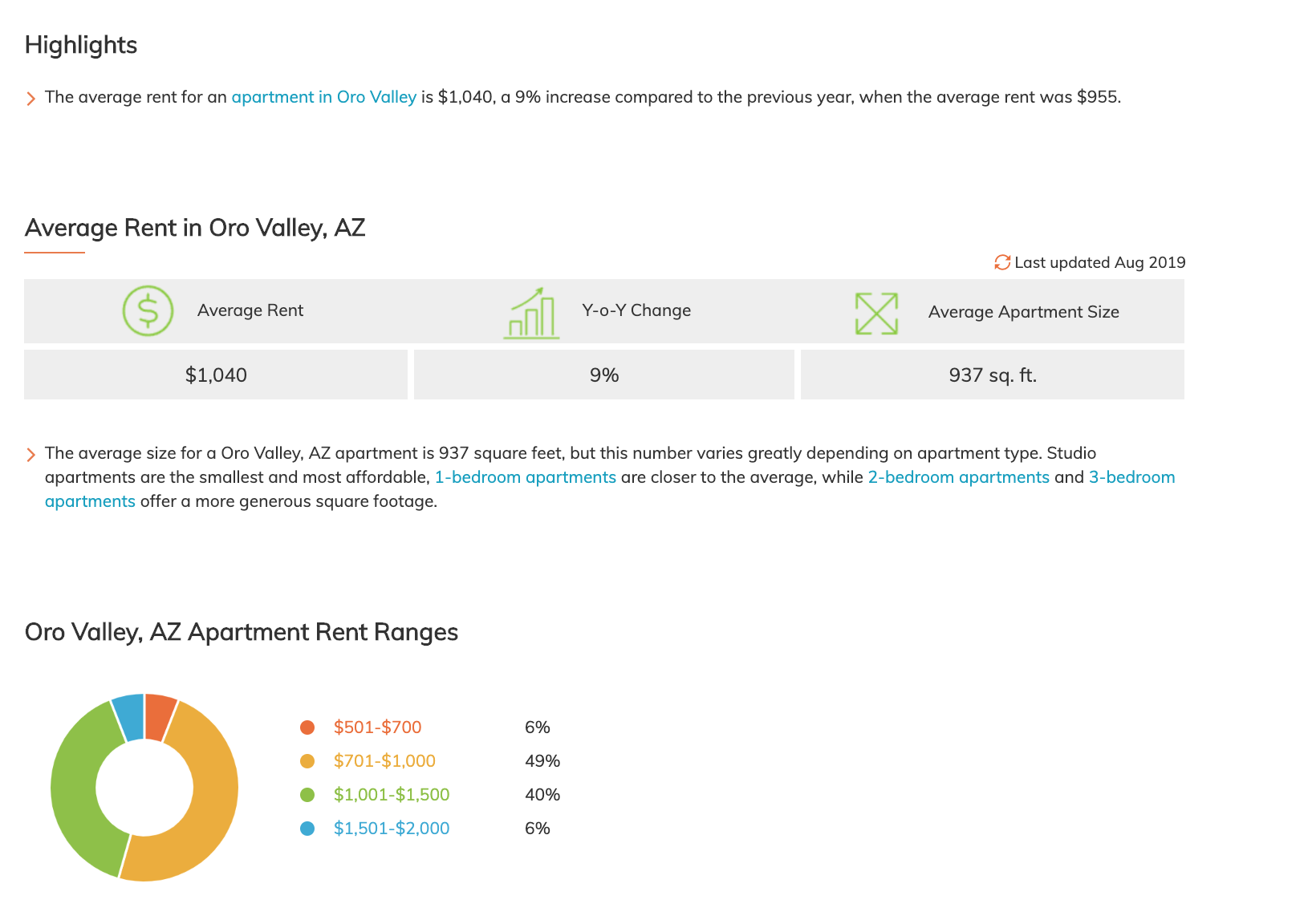 This trend is only looking to continue going up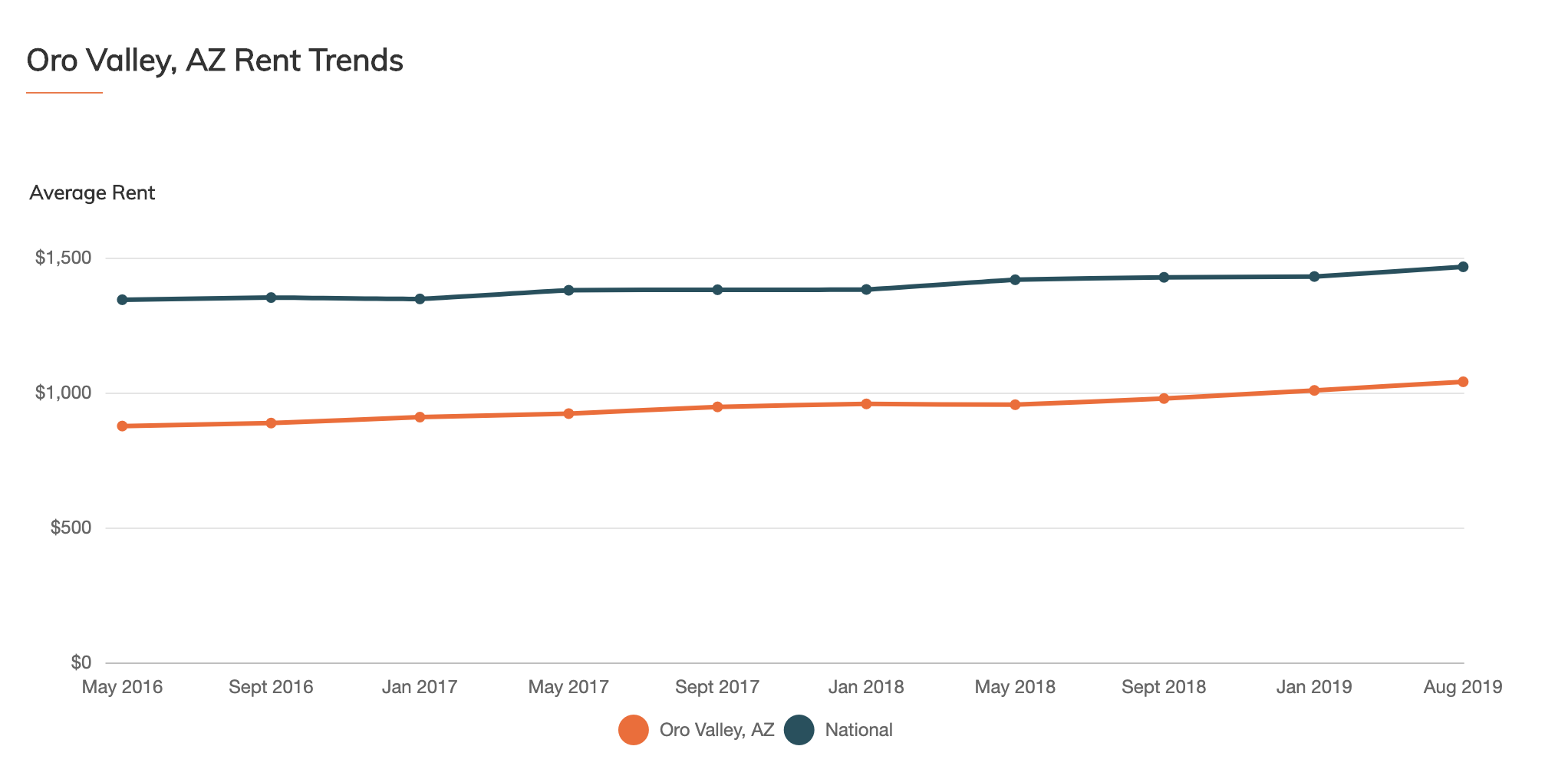 Source of Rental Statistics: RentCafe.com
Looking for more insight into the Oro Valley real estate market?
Contact us today!!!
We are Robin and Shane Supalla.
A mother & son real estate duo who are within the top 5% of realtors in Tucson, AZ.
Robin and Shane are experts in the Tucson and Oro Valley area and can help perfectly guide you on your home buying or home selling journey!
Send us an email today!