Tucson MLS Statistics – August 2019
The Tucson Association of Realtors has released the statistics from the August 2019 Tucson housing market.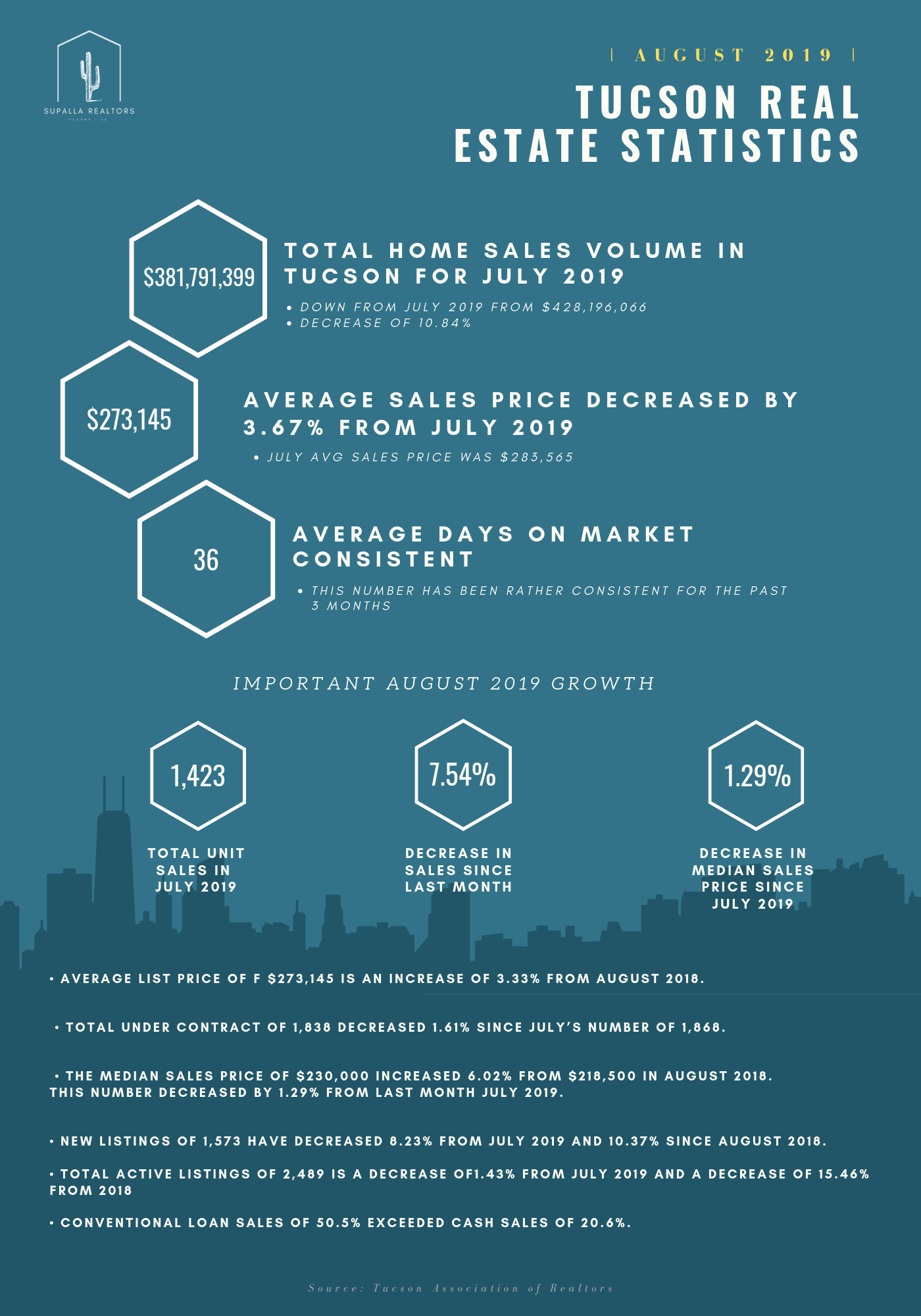 While the numbers are interesting to look at, it's more of what the numbers are telling us that we find interesting.
August Temps Soar – The Tucson Housing Market Remains Hot
While we traditionally see a spike in housing sales during the summer months, we expect the sales to taper off by August as the heat can be too much for some to remain house hunting. Not only that but family buyers often time their housing search for the summer months when their potential move will least affect a child's schooling. While the market is still hot with plenty of buyers searching for their perfect home – inventories are decreasing making the market more competitive.
With a decrease of listings from July to August of 8.23%, a potential buyer needs to have a diligent realtor watching the market and utilizing connections to see freshly listed MLS listings or even listings that are shared privately amongst realtors before even hitting MLS!
Tucson Real Estate Market Trends
Things we look for as realtors are market trends that our clients would like to know! Here are some zipcodes where houses are being bought almost as fast as they're being listed!
Zip Code: 85730
#Active: 47
#Sold: 54
%: 114.89
Zip Code: 85715
#Active: 38
#Sold: 39
%: 102.63
Zip Code: 85756
#Active: 41
#Sold: 46
%: 112.2
These are just a few of the zipcodes that can't seem to hold inventory they're being sold so fast. Many other areas are seeing high (above 50%) numbers of active vs sold listings as well. Using this information along with our clients desired wishlist, we are able to best narrow down the zipcode that will provide the greatest home value growth for your potential future home!
Check out these numbers to see the average amount of homes listed based on listing price and how many of those homes sold during the month of August 2019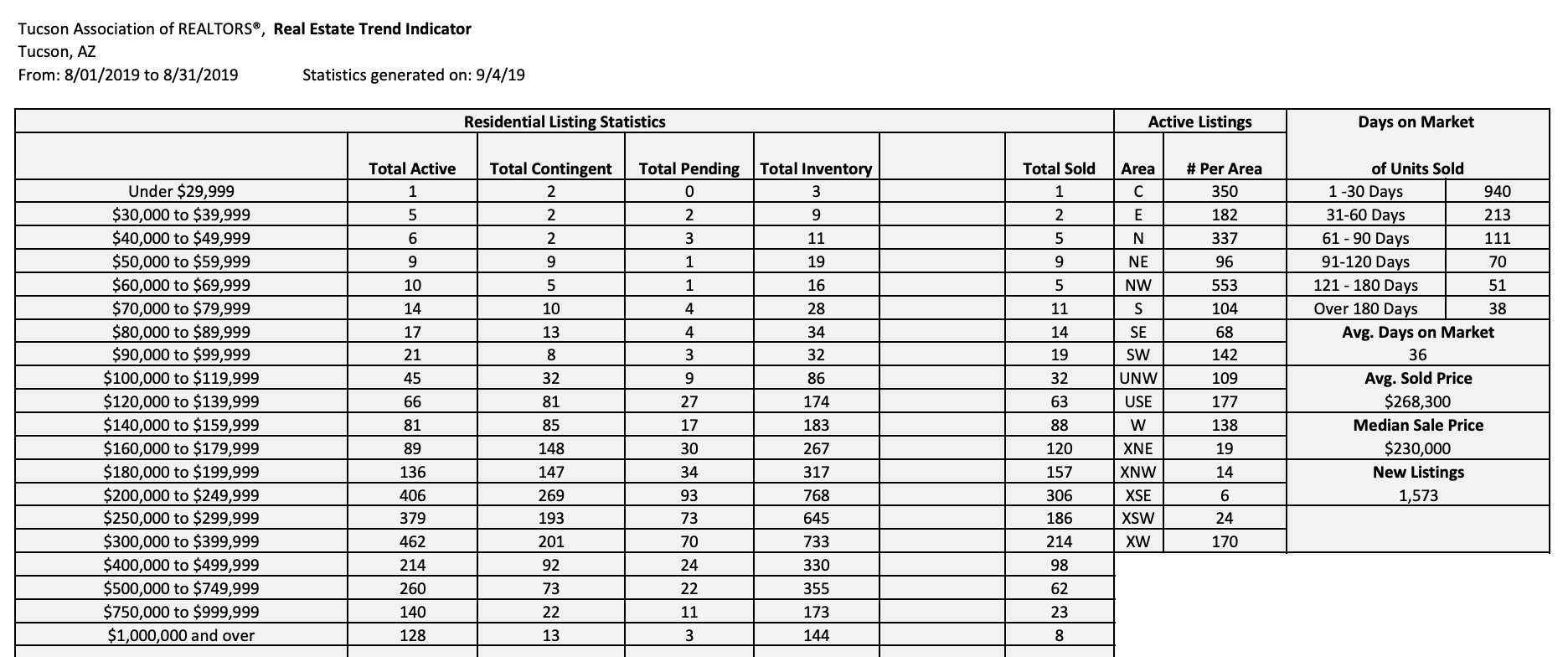 Reminder to New University of Arizona Students and Parents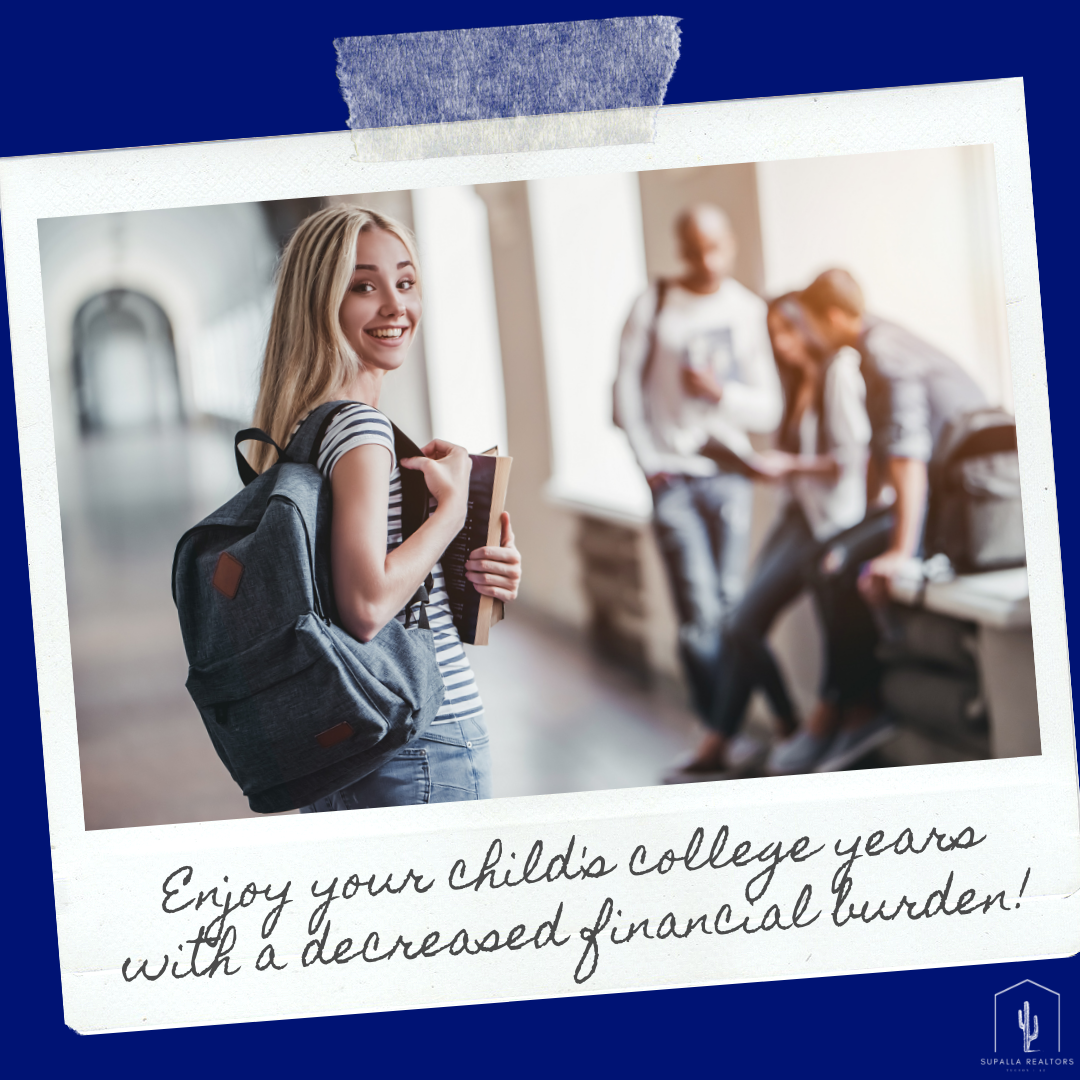 One thing we continue to see over the entire course of the Tucson Real Estate market history is the steady increase of home values — particularly around the University of Arizona. We know college is expensive. One way to offset the costs over time is to consider investing in your child's student housing by buying a property versus simply paying rent. Many students start off in student housing only to realize it is not the best option for them – too dirty or too many distractions that prevent them from doing their best in school can set your student off to a rough start. If your child is in the dorms during their freshman year they may be enjoying their new social life! But most student's who live in the dorms are a freshman. Prepare for your child wanting to move to off-campus housing for their later years! We can help keep an eye on the market or even help find a property that can be upgraded to attract great roommates for your child (and revenue for you!)
There are many ways to go about setting up your student's housing as an investment property – we cover all options in this great article:
The University of Arizona Parent Guide to Make Money Sending Your Child to College
Ready to learn more about how these Tucson homes for sale can be yours?
Contact Robin or Shane today for a no-pressure conversation outlining your wants and learning more about how the market and the Supalla Team can best serve you!
Robin: robin@thesupallateam.com
Shane: shane@thesupallateam.com
Amongst Tucson's Top 5% of Realtors!