10 EASY DIY Modern Halloween Home Decor Ideas
10 EASY DIY Modern Halloween Home Decor Ideas

1. Haunted Houseplants
Faux succulents are your jam? Well rejoice friends, it's time to stock up on and use these beauties for the perfect easy Halloween decor! Simply spray paint these fake succulents black, let dry, and voila! Up the spooky factor by spreading thin spider webs and spiders on your new Halloween centerpiece – perfect for the Arizona homeowner!
2. Wall of Bats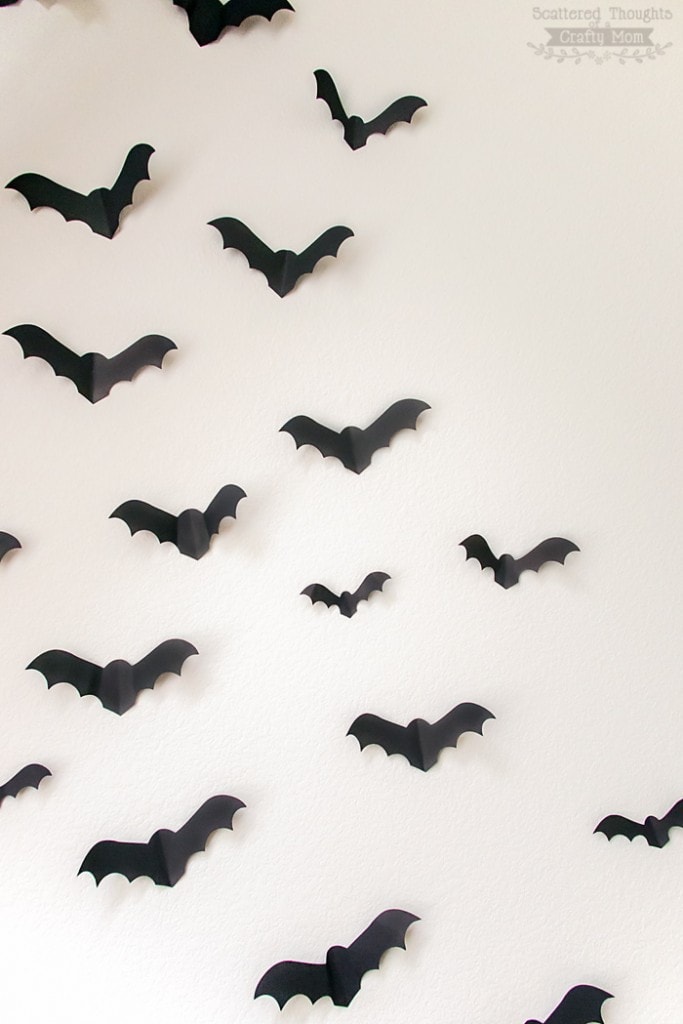 Looking to keep your kids busy for the next few hours?! Check out this simple but effective Halloween craft for kids (or adults)! Instructions on how to create these bats including a downloadable stencil can be found here!
3. Toilet Paper Pumpkins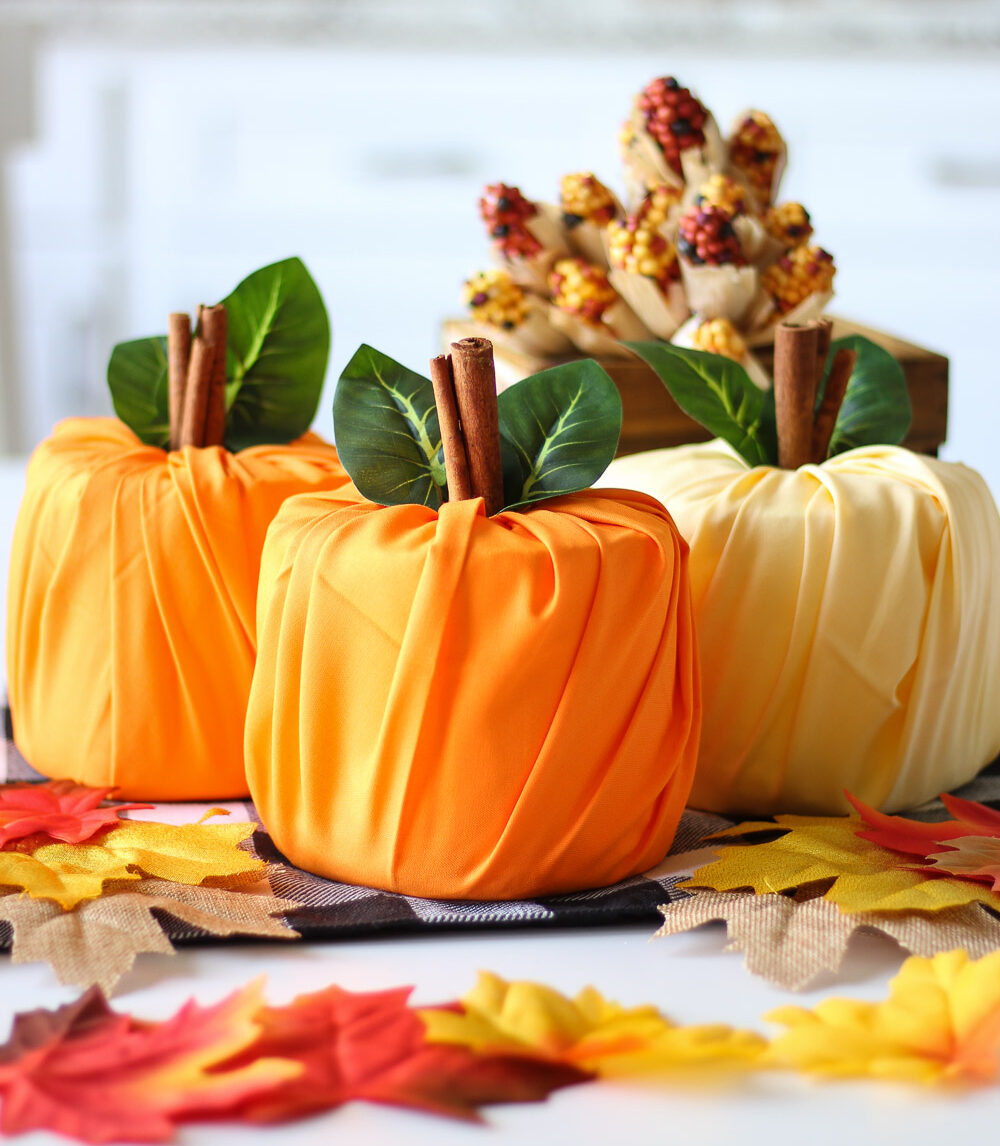 This is an easy NO-SEW way to decorate with things you already have around the house! Use a cloth tablecloth you already own or check out the Dollar Tree's cheap selection of seasonal items. Make this decor an aromatic but using cinnamon sticks for the steam! Find the instructions on how to construct this easy Halloween DIY decor here.
4. Triangle Twig Wreath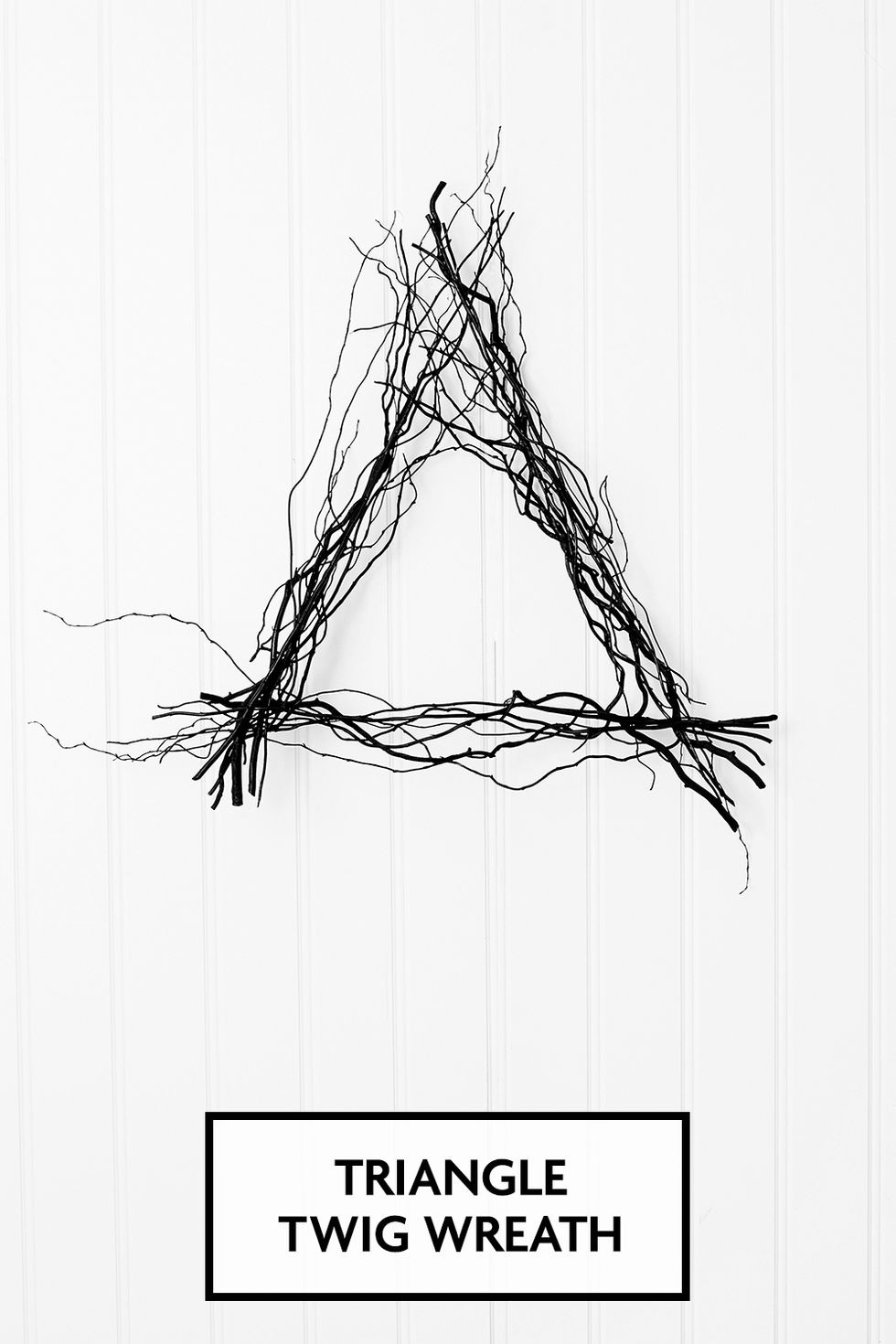 A nearly no cost, easy Halloween decoration! Remember that nifty spray paint we used to spookify our faux plants? Well pull it back out and head out into your backyard for a quick twig scavenging trip! Spray paint the twigs, attach with black string and/or hot glue and muahahaha! You have a triangle twig wreath so easy it's positively witchy!
5. BOO! Candles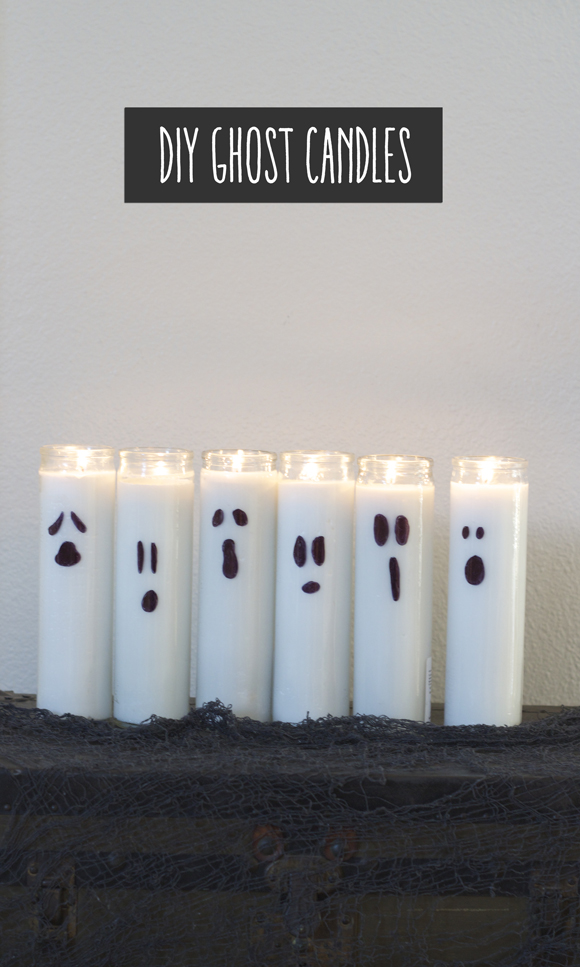 This Halloween Decor DIY Ghost Candles will only take minutes to create! Simply pick up some tall white candles (our recommendation is the Dollar Store which often carries these for .50-$1 ) + a black sharpie! These candles are sure to pack a boo-pression!
6. Modern Halloween Gallery Wall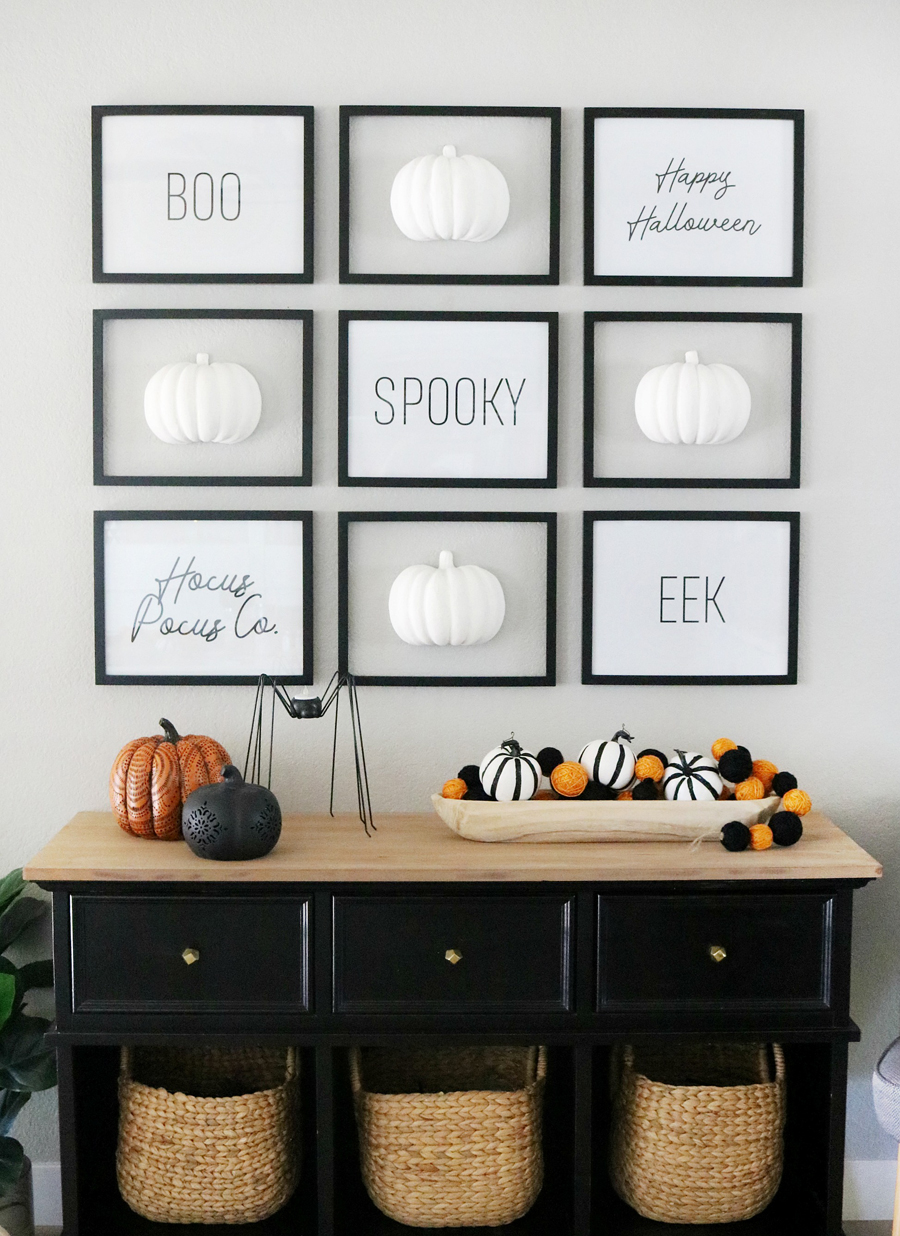 Okay we know we promised easy crafts and this craft *looks* difficult but really that's the beauty of it! This actually quite easy craft packs quite the visual impact in your Halloween decorating! The original creator of this brilliant idea used (9) black frames (see Dollar Tree or Ikea to get inexpensive matching black frames, or matching frames and spray paint black!), 2 foam pumpkins cut in half, and some easy "Halloween phrases" print outs you can easily create at home!
7.Spellbound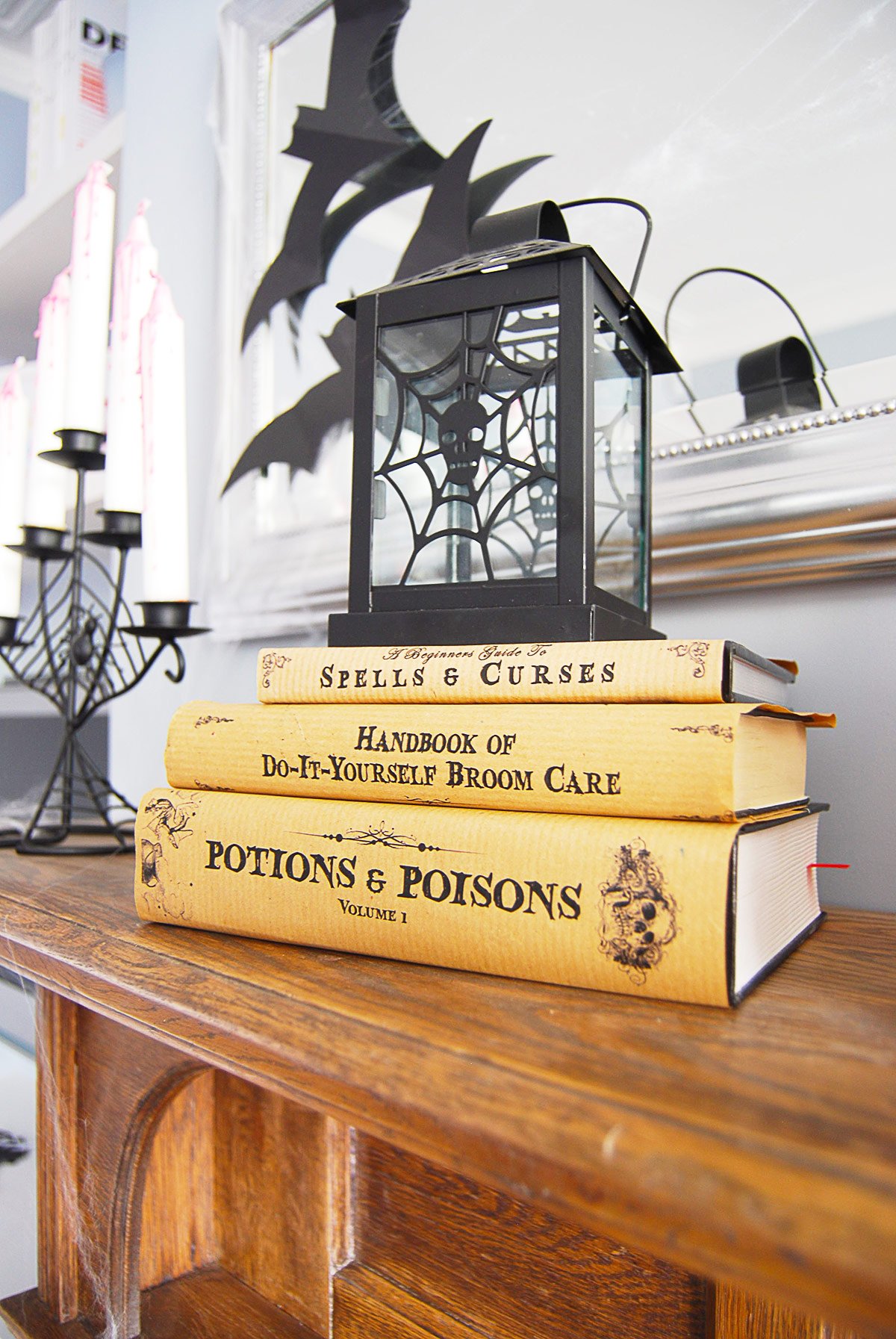 Give those decorative books you have lying around the house a spooky upgrade! Visit this website to get the downloadable printout and instructions on how to create these spellbinding potion books!
8. Enter If You Dare!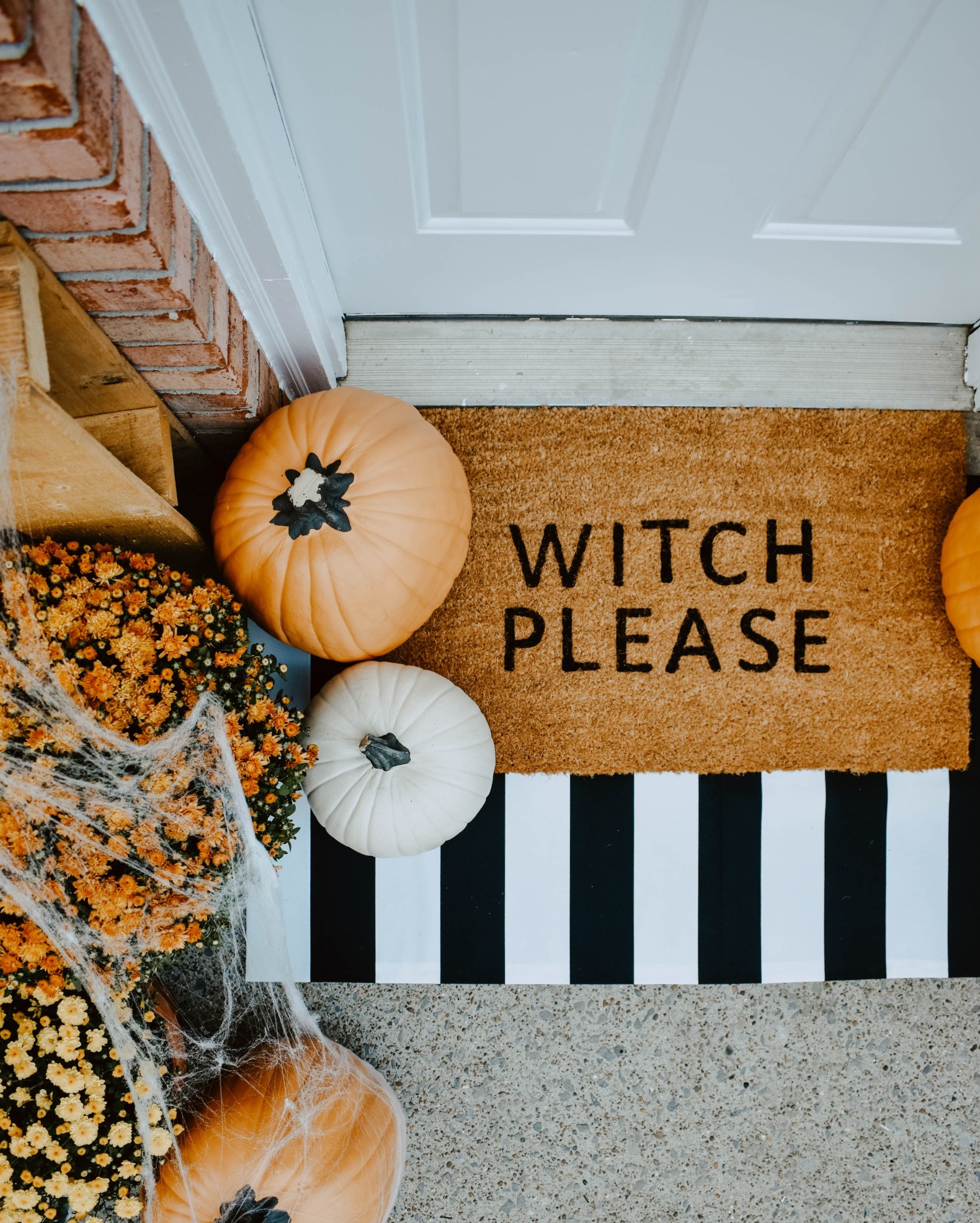 Create your own customized entryway mat with your own perfectly crafted Halloween message. Some of our favorites are "Hey There, Pumpkin", "Hope you brought Boos", " Hey Boo", "Watch Out Behind You", "Trick or Treat Smell My Feet", or "Come in My Pretties". Find the full welcome mat tutorial here!
9. Chalkboard Brew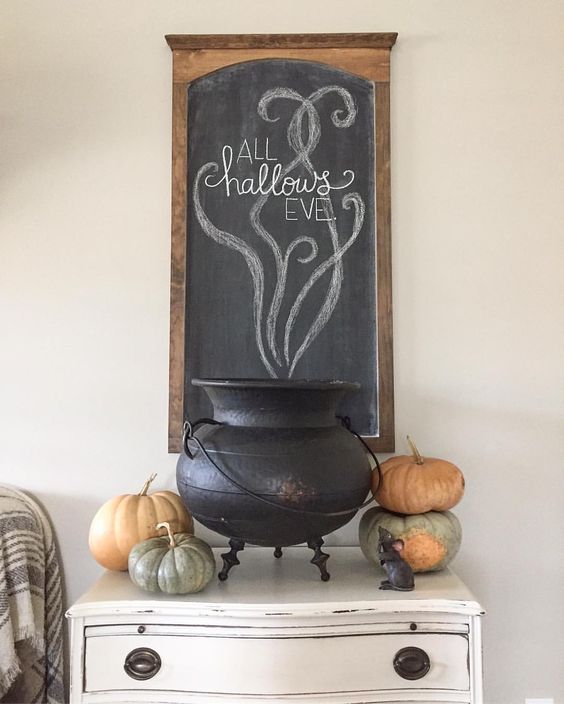 Do you have a cast iron pot in your home? If so this DIY Halloween Decor Idea is for you! Simply place your cast iron pot (or check out this $3 option from Target ) in front of a chalkboard (here's one) and draw some spooky cauldron smoke! Include a seasonal message and even use this bowl to store your Halloween candy – multi-functional and creepy cool!
10. Bloody "Hand" Towel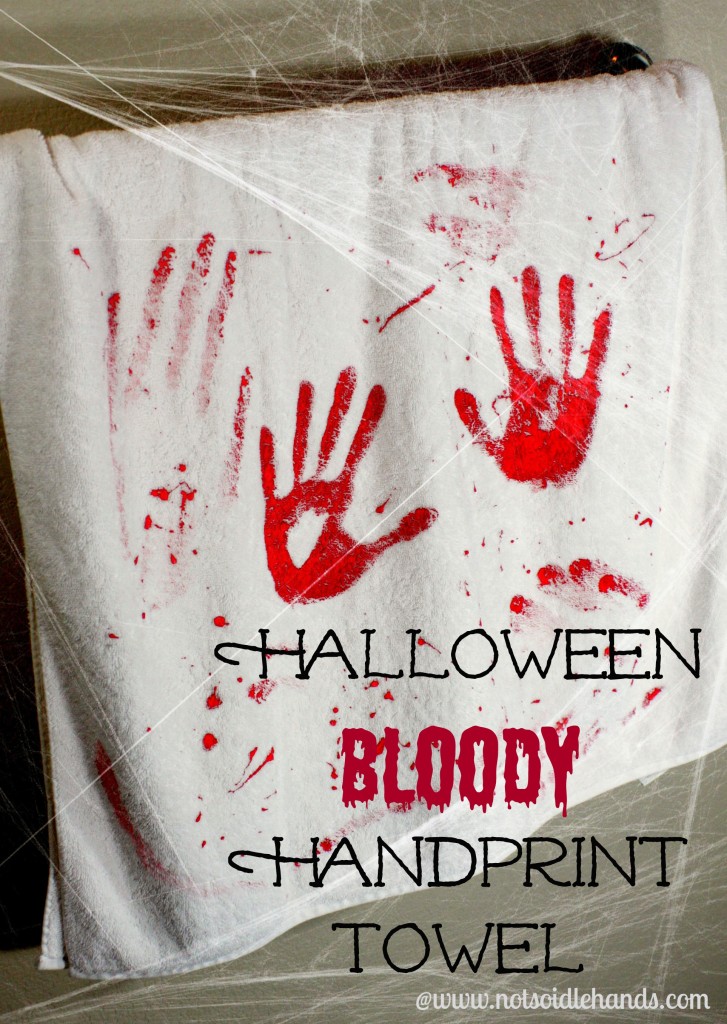 Whether you want to decorate a kitchen towel or up the creep factor in your bathrooms on a bathroom towel – this DIY bloody handprint towel can add a touch of scary Halloween to any home!